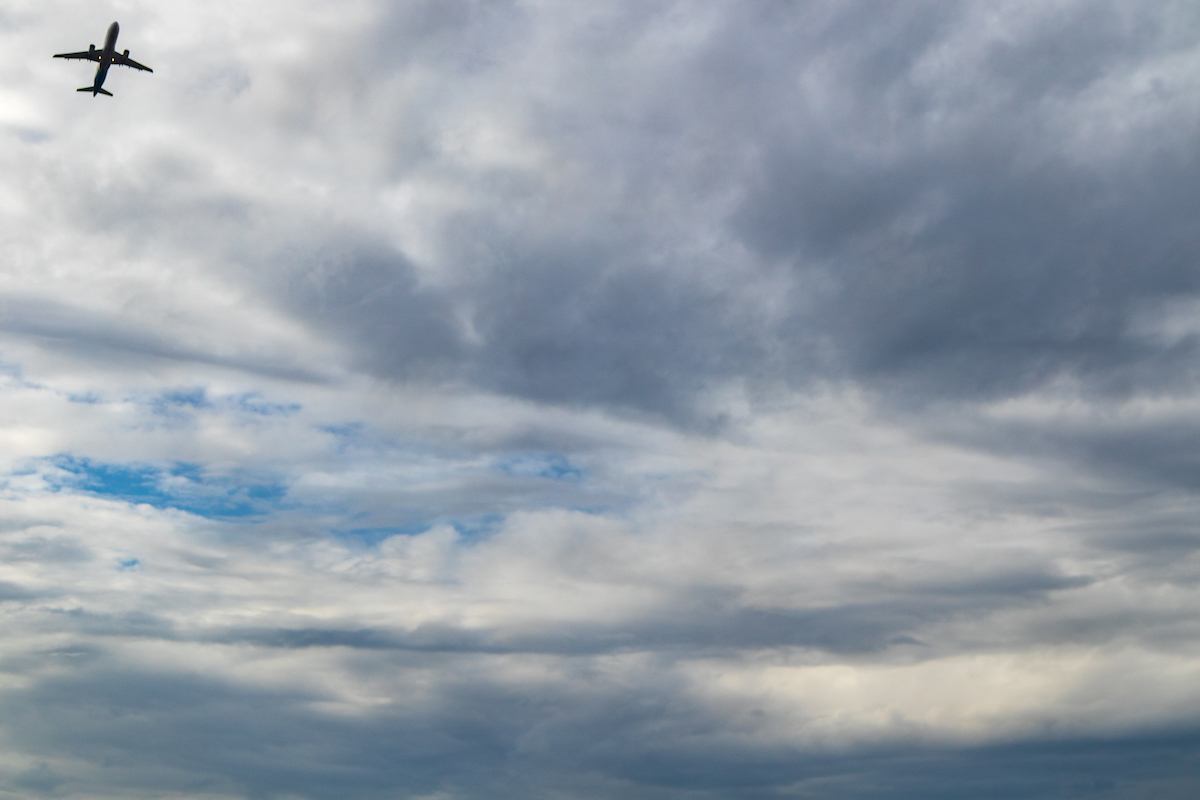 SEA the World Again: International Destinations 2022
For the last two years you've been dreaming of The Perfect Brioche at that sidewalk
For the last two years you've been dreaming of The Perfect Brioche at that sidewalk café in Paris. Of washing the stress away floating at an Icelandic hot spring. Maybe it's time to go farther afield than your backyard. Good things are happening at Seattle-Tacoma International Airport (SEA) including growing international air service and a new and much-improved international arrivals experience. 
International Air Services from Seattle
As of February 2022, SEA Airport has 36 international services operating, compared with 42 prior to the pandemic. The following airlines are currently operating international flights out of Seattle-Tacoma International Airport:
| | |
| --- | --- |
| Aeromexico | Emirates |
| Air Canada | EVA |
| Air France | Icelandair |
| Alaska Airlines | Japan Airlines |
| American  | Korean Air |
| ANA (All Nippon Airways) | Lufthansa |
| Asiana | Qatar Airways |
| British Airways | Singapore |
| Condor | Volaris |
| Delta  | WestJet |
What's next
The following international services will be operating  in 2022:
Delta Air (London) resumes in March 
Virgin Atlantic (London) resumes in March
Aer Lingus (Dublin) resumes in May
Alaska (Edmonton) resumes in April
New destinations 
Since the beginning of the pandemic, SEA has welcomed several brand-new international services, including Qatar Airways to Doha, Alaska Airlines to Belize, American to London, and WestJet to Calgary. Other new destinations coming in 2022 are Air Canada to Montreal in May, and Finnair to Helsinki in June. 
The International Arrivals Facility is coming!
We know you're ready for a the bright, shiny, beautiful, spacious, sustainable, art-filled, illuminated International Arrivals Facility. When you arrive from overseas, you'll have more space, a quicker entry process, and a more awesome experience.
The expanded International Arrivals Facility (IAF) has been the most complex capital development program in the history of the airport. 
Here's what's coming. Very soon:
An iconic aerial walkway with a bird's eye view of airplanes coming and going and a panoramic view of our beautiful region
A new 450,000-square-foot Grand Hall with floor to ceiling windows that flood the space with natural light and majestic views of Mount Rainier
An environmentally friendly facility designed to achieve LEED V4 (Leadership in Energy and Environmental Design, Version 4) Silver certification from the United States Green Building Council. And many other green building elements
Original artwork that reflects the beauty of our region and pieces by indigenous Northwest artists
Three times the space in baggage claim to speed you on your way
Reconnect with the world
Welcome here, welcome home.
Maybe it's time to reconnect with the rest of the world at these fantastic destinations that are currently accepting tourists.
Don't forget to check COVID-19 restrictions in your destination and CDC requirements for returning to the U.S.
Canada
Calgary
Ranked as one of the most livable cities in the world, Calgary features great neighborhoods, music and festivals, world-class museums, parks and nature, outdoor sports like skiing, biking, and fishing. And a local craft brewery scene and renowned local restaurants for when you're all done.  It's the gateway to Banff, Canada's first national park. With its Rocky Mountain peaks, turquoise lakes, and scenic drives, this UNESCO World Heritage Site has captured travelers' imaginations for generations for its world class skiing, hiking, camping, and majestic views of Lake Louise and Moraine Lake. Catch the Calgary Stampede, The Greatest Outdoor Show on Earth in July, that includes a week-long rodeo, live music, carnival rides, and fair food.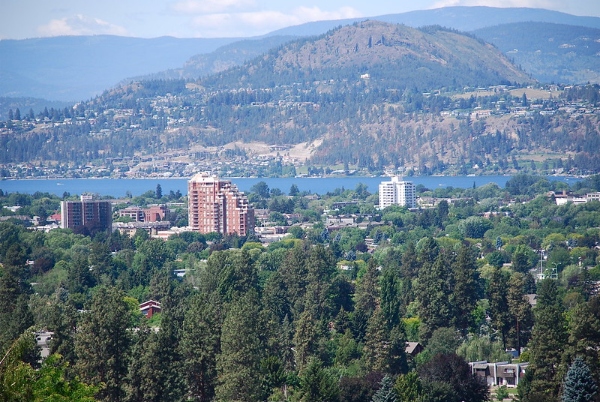 Kelowna
With more than 2,000 hours of sun every year, Kelowna is outdoor recreation nirvana with golfing, boating, paddle boarding, and more. But it's also a beautiful spot to take in expansive views and marvel at nature. The region is a hub for chefs, farmers, winemakers, and brewmasters, and fertile soil and ample sunshine make for ideal growing conditions. Translation: Kelowna is prime real estate for stellar wineries.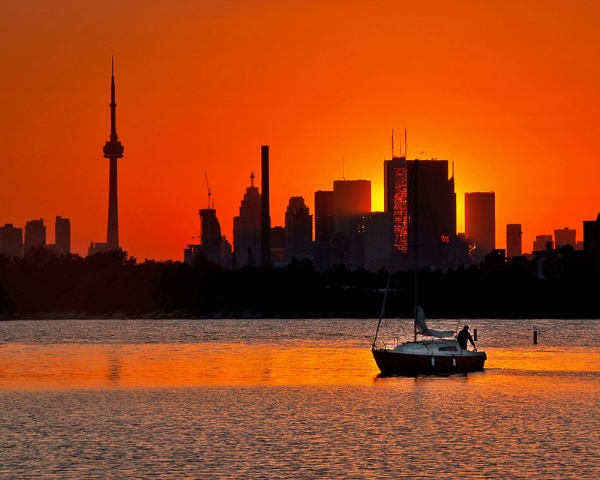 Toronto 
Visit the Bata Shoe Museum, a fascinating collection of historic and shoes from famous wearers (like Elton John or Robert Redford) housed in a building that resembles a shoe box. Get your foodie on in the historic St. Lewis Market with local makers and producers. Revel at being in a global community, with many languages spoken around you. Take a spin in the revolving restaurant at the 1,815.3 ft foot CN Tower, the tallest freestanding building in the Western Hemisphere. Then slow your roll with a ferry ride to Toronto Island Park and a wander on the beach.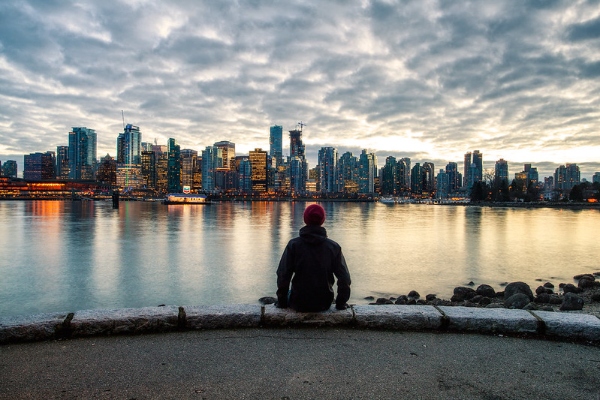 Vancouver
A city of glass and steel surrounded by ocean and mountains, Vancouver is a unique destination. The city is an outdoor lover's dream, a bucket-list destination for foodies, and Vancouver boasts incredible culture. The North Shore Mountains offer adventure minutes from downtown, and the ocean borders most of the dense downtown core. Iconic Stanley Park, home to the popular 10-kilometre Stanley Park Seawall, sits adjacent to downtown. From diverse music to sushi to urban parks, Vancouver is a place for people who love life in every way.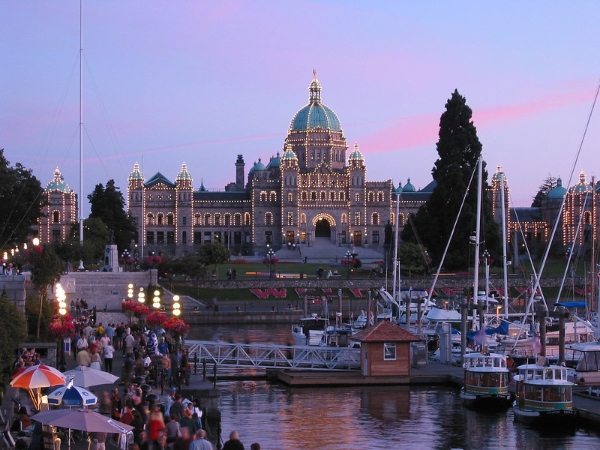 Victoria
Adorned with flowers and colonial architecture, Victoria is a wanderer's paradise. With a nod to its English heritage, British Columbia's capital is filled with gardens and seafront parks, stately hotels and museums, bohemian eateries, and craft brewers. It is also the gateway to southern Vancouver Island, a destination for food and wine touring, whale watching, and ocean adventures of all kinds.
Middle East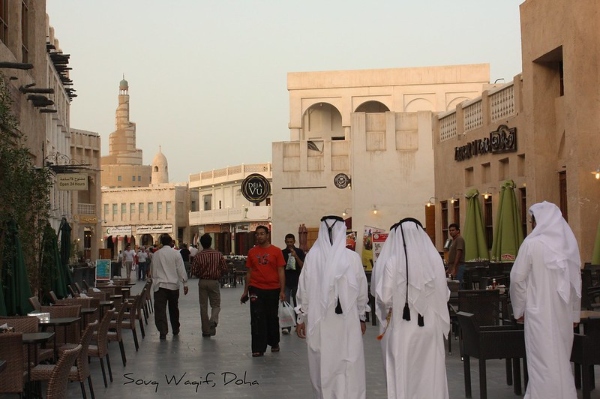 Qatar's most vibrant city presents both history and modern flair. Wander the aisles of the Souq Waqif and take in the mountains of sweets and nuts. Visit the exquisite artifacts at the Museum of Islamic Art, where the modern building is a work of art itself by architect I.M. Pei. Explore the UNESCO-recognized nature reserve Khor Al Adaid, where the sea reaches the remote desert, accessible only by 4×4.  Or cheer your favorite camel on at the racetrack.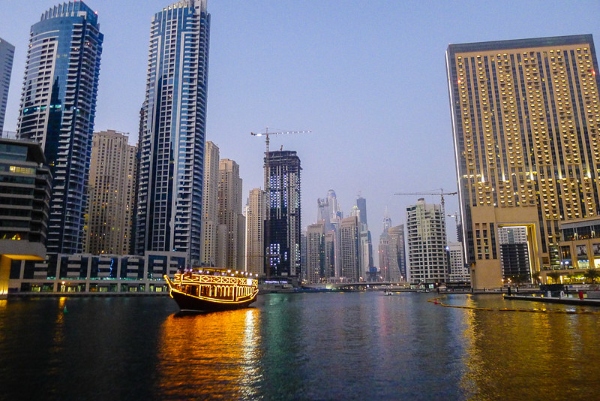 Dubai
Test your comfort with heights at the Burj Khalifa, a 160-story skyscraper and observation deck with incredible views of the Persian Gulf; shred some powder at Ski Dubai; take a water taxi ride; or negotiate a great deal on gold and spices at the marketplace. 
Europe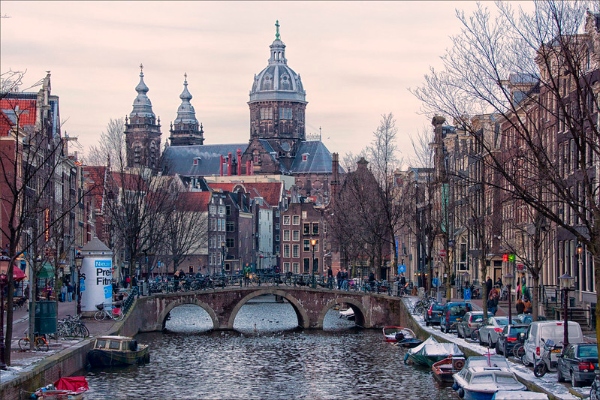 Amsterdam
Stroll along the canals next to storybook houses. Visit the masters at the Van Gogh museum and the Rijksmuseum of European art. Relive history through the eyes of a young girl at the Anne Frank House. Rent a bicycle and explore the city on wheels through its famed bike lanes.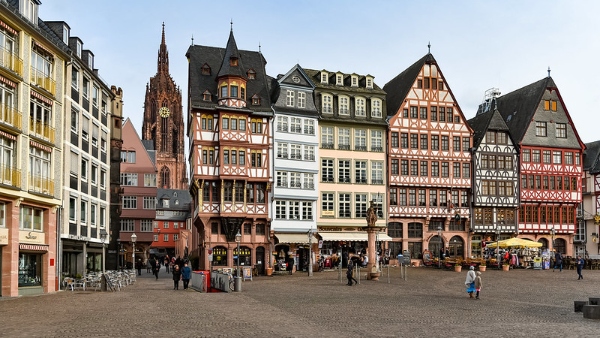 Frankfurt
Live history at Römerberg town hall that was built in 1405; get some culture at Museumsufer, a cluster of 12 world-class museums; survey the city from the 600 foot viewing platform atop the Main Tower; and visit the home of literary giant Goethe.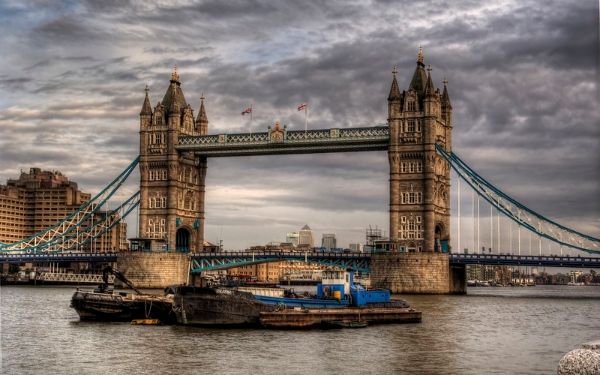 London
Have a spot of tea and a scone with clotted cream, rummage through the nation's attic at the Victoria and Albert Museum, get a bird's eye view of this iconic city on the Coca-Cola London Eye, and gape at the opulence of the Crown Jewels.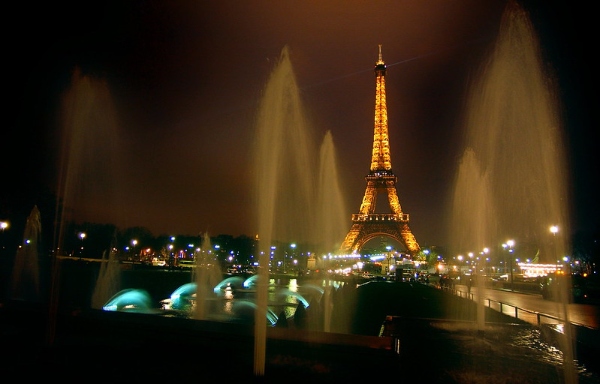 Paris
Oooo la la c'est magnifique to stroll the Seine and asseyez-vous at a sidewalk café for French Press and pain au chocolat. Venture (if you dare) into the catacombs, an underground tunnel that holds the artistically arranged remains of victims from the other pandemic.  Or visit the resting places of the important and famous at Père Lachaise Cemetery.  Tutor your kids on the great works of the masters at the Louvre Museum. And play "what-if-we-had-been in-lockdown here?" in the opulent chateaux of the Loire Valley.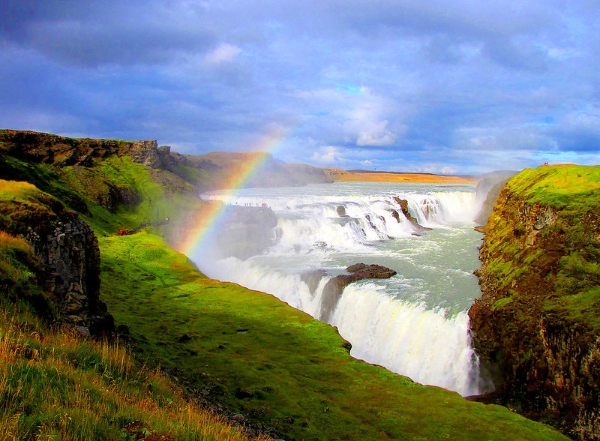 Reykjavik
Did you know that Iceland is one of the best places in the world to see the Northern Lights between October and April? You can snorkel (brrr) between the Eurasian and North American tectonic plates. Then warm your bones with a massage in the hot thermal pools at the Blue Lagoon. Or take a tour of the Golden Circle tour to see where geysers got their name and a breathtakingly beautiful waterfall with a name that you can never spell. 
Belize City
Get your scuba (or snorkel) on at the second largest reef in the world with more than 100 types of coral and 500 species of tropical fish. Explore the jungle and look for cutter ants, tapirs, howler monkeys, jaguar. Bring your binos because there are 570 species of birds, including the toucan. And visit archaeological marvels of the Mayan empire.
Cancun
Explore the Mayan temples of Chichen Itza then snorkel on the way home. Visit a cenote, particularly Rio Secreto (The Secret River), an underground cave system filled with stalactites, stalagmites, and beautiful fresh water. Sail out to Isla Mujeres! Or enjoy the turquoise water, gorgeous views, and just relax.
Guadalajara
Mexico's second largest city features a rich architectural heritage and Latin America's largest indoor market. Explore the colonial plazas, modern art galleries, and foodie culture that attract people from all over the world. It's bound to be a fun trip in the the birthplace of tequila and mariachi music.  Don't miss the UNESCO World Heritage site Hospicio Cabañas, a 19th century hospice that now features rotating art exhibits. 
Los Cabos
It's all about the sun and the sea in this seaside resort. Warm your toes in the ocean, dive to an undersea waterfall of sand, or take a sunset sail near Los Arcos, the iconic rock formation. Shop, sit and watch the ocean, and take a nap in the sun. Whatever you do here you'll get a break from the Seattle gray.
Mexico City 
Channel your inner rebel at the Frida Kahlo Museum, visit the Central University City Campus, a UNESCO World Heritage site, and stand in the shadow of the largest pre-Columbian pyramids in all of Mexico at Teotihuacán.  
Puerto Vallarta
Stroll the iconic Malecon and soak up the sun, local artwork, and the beautiful views. Learn about the culture of the area and Mesoamerican history and art at the The Cuale Cultural Center and Archaeological Museum.  Explore El Salado, the only urban estuary in Latin America, covering 168 acres with mangroves and marshland, habitat of the American crocodile. Or relax on the beach, read a book, and restore. It's all possible here.