[ad_1]

CLARKSBURG, W.Va. (WV News) — With summer well on the way, it's time to break out the camping gear and hit some trails.
For folks wanting to pitch a tent or take out an RV, many of West Virginia's state parks offer plenty of easy camping options with different amenities available.
In North Central West Virginia, Coopers Rock State Forest has two campgrounds.
"We have 50 total sites here. We have two campgrounds. … The more popular campground is McCollum Campground. That campground can accommodate trailers, RVs, fifth wheels, motor homes, tent camping, hammocks — it can accommodate everything," said Jonas McClenahan, office manager for Coopers Rock.
"That one has 30-amp electric on all sites. It has a restroom with flush toilets, hot water, showers. There's a laundry room, and there is a central sink where people can do dishes and things like that. There's Wi-Fi, a campground store," he said.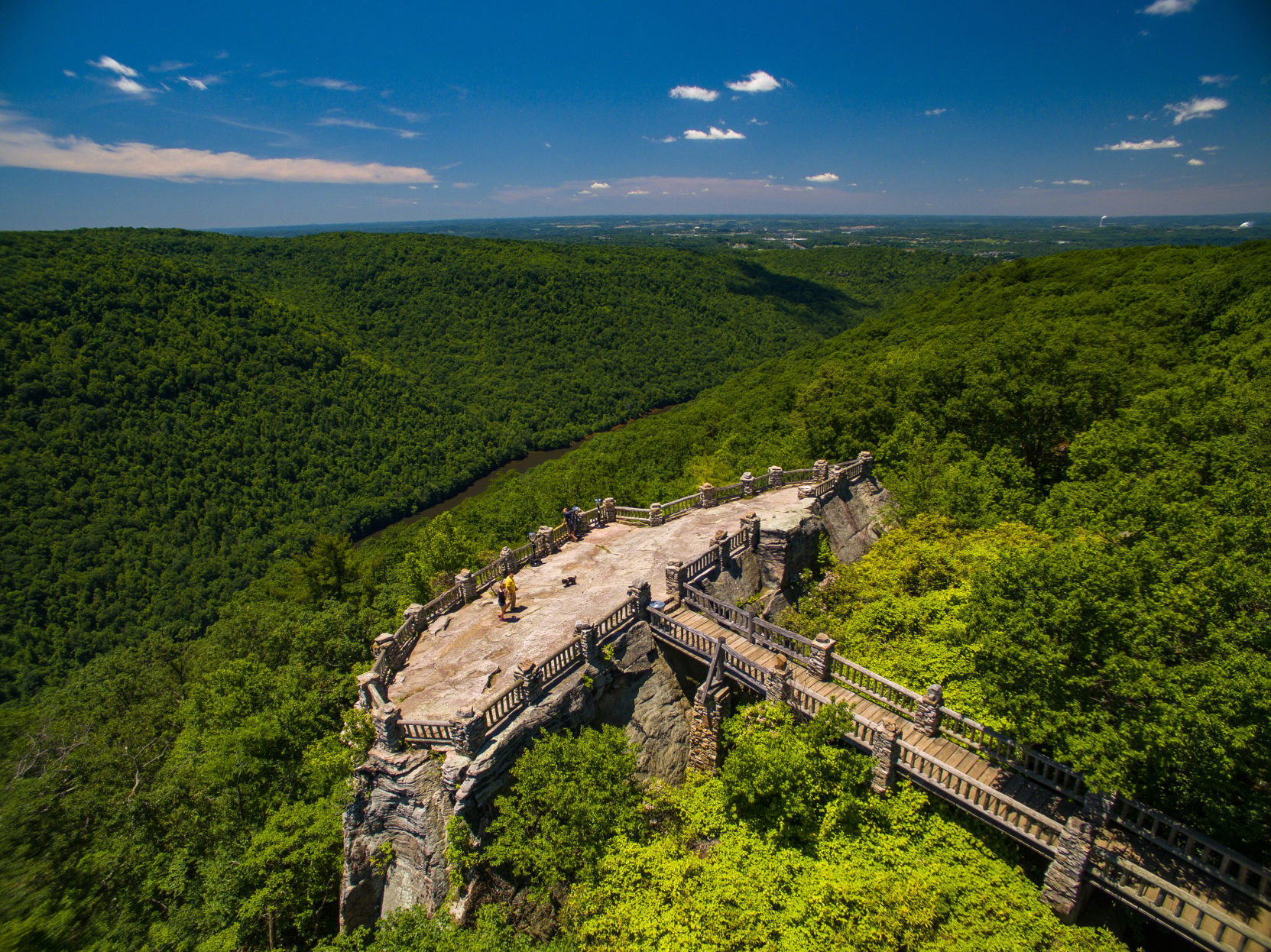 The quieter of the two campgrounds, McClenahan said, is the Rhododendron Campground, which is a bit more primitive than McCollum.
"The second campground is called Rhododendron Campground. This is more of a primitive camping, so it is tent, vehicle camping, van, truck camping," he said.
"We just can't accommodate anything in that campground that has a trailer on it. Mostly it's tent camping and hammocks. … There is a bathroom with flushable toilets, and you can get potable water," McClenahan said.
McClenahan notes that all sites have a picnic table, lantern hook and fire pit, but firewood cannot be brought in from the state forest or taken out.
"There's no transporting firewood in or out of the state forest. People can go out in the forest and find wood. You just can't use a chainsaw," McClenahan said.
For folks who want to take a scenic drive to some campsites outside of North Central West Virginia, Tucker County offers prime campgrounds at Blackwater Falls and Canaan Valley State Park with different levels of amenities.
"Our standard campground has 65 campsites with two shower houses. Those sites are all 30 and 50 amp. We have a dump station and a filling station, but we do not have a sewer hookup," said Matt Baker, superintendent of Blackwater Falls State Park.
"We have 34 full hookup campsites. That's water, sewer, electric. We have three primitive campsites that's just tent only — no water, no sewage, no electric. We're in the process of adding 25 more full hookup campsites," said Don McFarlan, superintendent of Canaan Valley State Park. "We're adding a new bathhouse here."
Blackwater Falls has some primitive options that require hiking to get to what are called Tentrr, which are pre-constructed tents on platforms.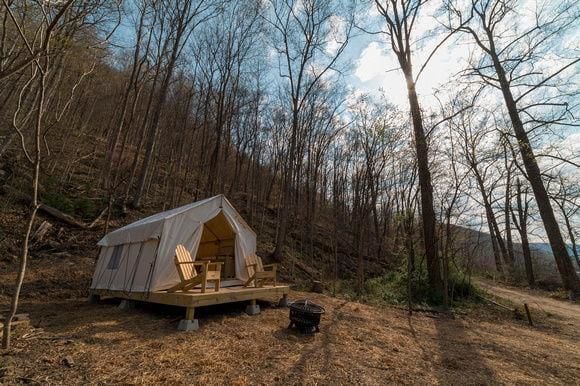 "They are hike-in, platform tents that are already set up that you hike in to. Folks can book through their website," Baker said.
"There's no water or sewer or anything, and up to half a mile of a hike to get into them," Baker said. "With the hike-in sites, be prepared to walk and you have to carry everything that you're going to be using."
For true backcountry camping, there are miles of trails in Dolly Sods Wilderness and Otter Creek Wilderness, where the only amenities are a handful of primitive trail markers.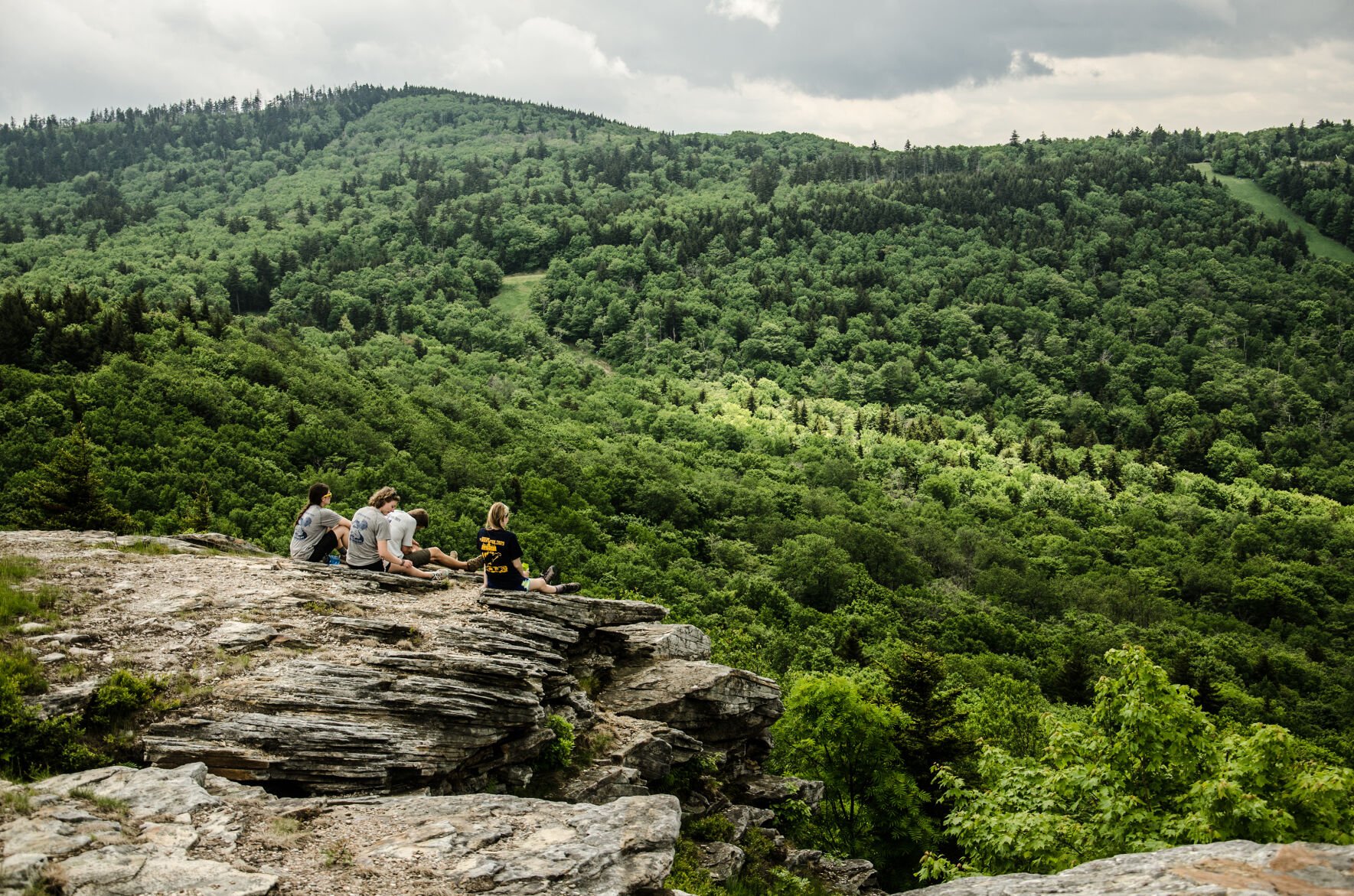 When backpacking into the backcountry, all supplies must be brought in and everything should be brought out, too.
"There's a set of outdoor ethics called Leave No Trace. Not only is it a helpful thing to think about to minimize our impact, but it's even beyond that. One of the core pieces of Leave No Trace is to plan ahead and prepare," said Nathan Harlan, director of West Virginia University's Adventure WV program.
"Unfortunately, a place like Dolly Sods gets hammered because it's a beautiful place — a lot of people want to go there — and many of them go there without being prepared. For example, they don't really know what to do with their waste. So then the next visitors find piles of toilet paper and other things that should have been dealt with differently," Harlan said.
WVU hosts informative resources online on DIY Outdoors, which includes information for camping, backpacking and a multitude of other outdoor activities.
Being informed before heading out can prevent stress on an outdoor area and unnecessary danger for oneself.
One of the most common things that folks get wrong is being unprepared for weather.
"Folks will show up in these locations and they're inadequately prepared for severe weather, whether it's lightning or cold temperatures. I think it's always surprising to folks when it's always 10 degrees colder on top of Dolly Sods," Harlan said.
"We're here in the mountains in West Virginia, and the weather can change pretty dramatically. … Always be prepared for the possibility of precipitation and such. Certainly here camping at Blackwater, even in the hottest part of the year, we can certainly have some cool nights. So make sure you pack accordingly," Baker said.
A jacket and a properly rated sleeping bag are vital for places in Canaan Valley, which recorded wintry temperatures this June.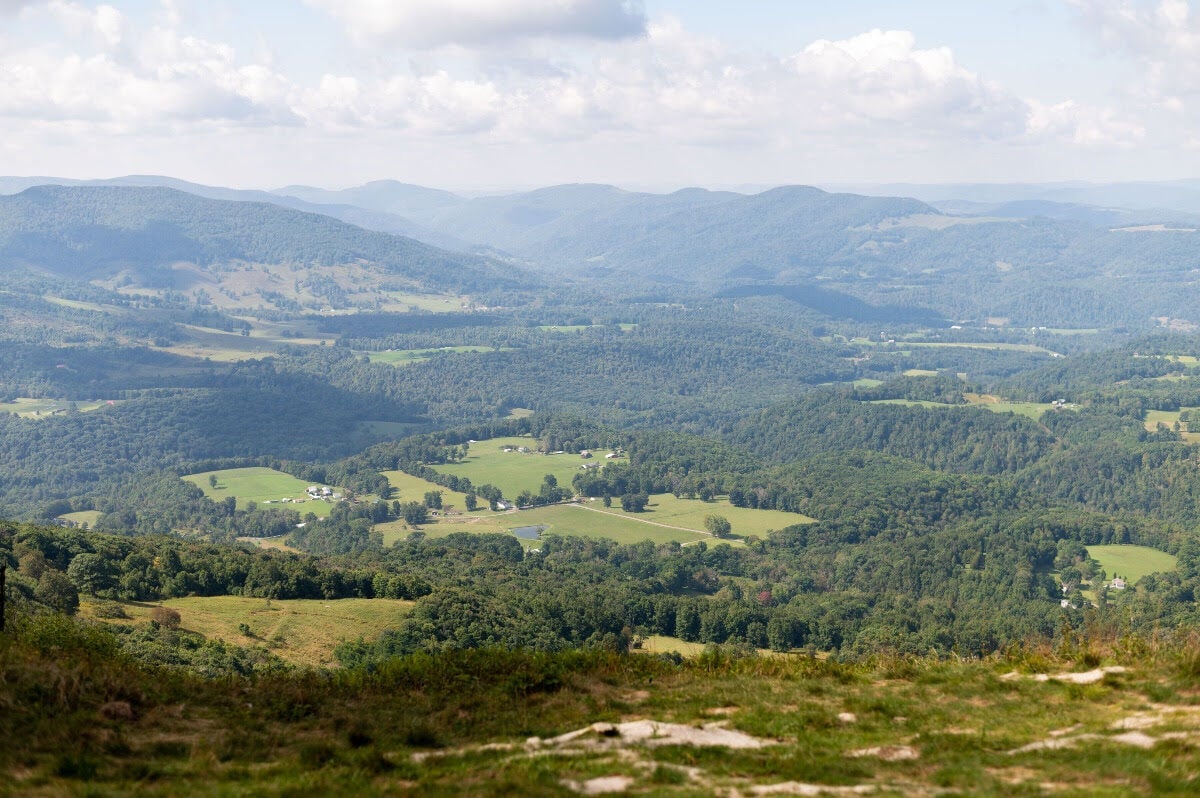 "It's always advisable to bring some rain gear or some jackets even in June and July because of our seasonal differences. We average 10 degrees colder than the surrounding areas," McFarlan said.
"If it's 80 degrees in Clarksburg, it might be only 65 or 70 degrees up here. This weekend, we had lows on Saturday (June 4) of 37 degrees," McFarlan said.
Another thing to consider when preparing for weather is waterproofing everything as needed, which can be simple when sealing off a backpack.
"Sometimes low tech is the best tech. So what we encourage folks to do is get a big contractor trash bag and slide it down in that backpack and then everything goes down inside that contractor trash bag, which you would then roll down the top or tie the top," Harlan said.
Assuming the correct gear is gathered and ready to pack, there is a correct way to pack the gear to promote balance and prevent back pain.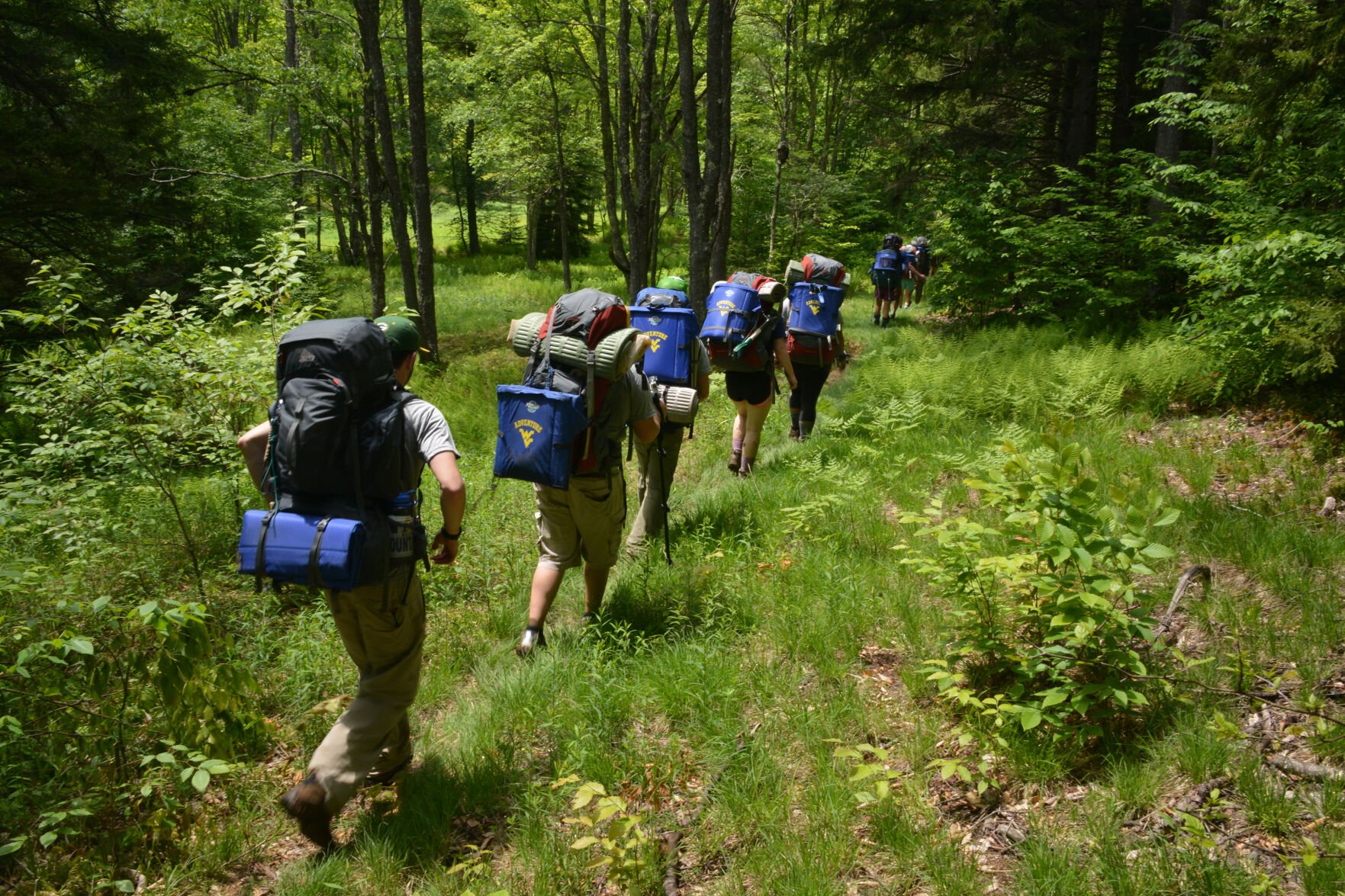 "There's all kind of backpacks out there. … Knowing how to best pack your backpack makes a big difference. There's an acronym that we always teach our student leaders, and it's CBS. C stands for convenience. We like to have stuff that you would need in a hurry like a rain jacket where it's easily accessible on the top of the backpack and not buried at the bottom," Harlan said.
"B is for balance. … If you have all the weight riding high in the back, you have this wobbly backpack that wants to tip you over every time you duck under a tree branch or cross a stream. So you want to keep the weight low and centered close to your back," Harlan said.
The last letter of the acronym helps ensure that items can be found when needed.
"The S is for system. I think newer backpackers drive themselves nuts when they know they packed a compass, but they can't remember where," Harlan said.
"We always encourage folks to develop a system, whether that's a system that puts all of those sort of small objects in a little sack inside of the backpack. … Whatever the system is, build it and use it repeatedly so you know where your stuff is," Harlan said.
Especially for backcountry hiking and camping, Harlan notes the importance of being able to use a map and compass without relying on technology that requires cell service or GPS.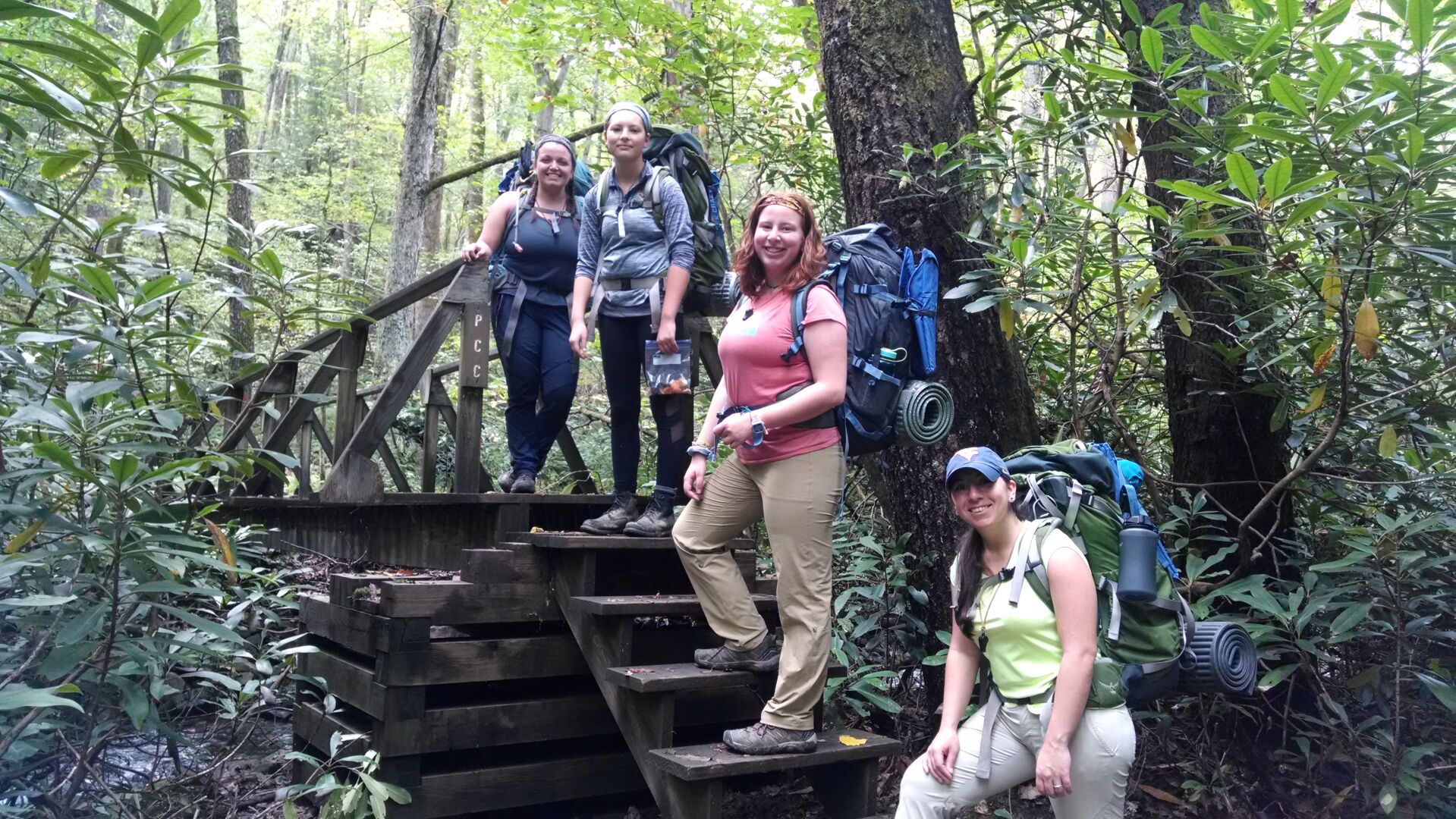 "I think in our love of technology, we can sometimes get ourselves in trouble. There are some really great digital resources like GPS map and sources like that, but it's important for people to realize that those don't always work very well in areas where cell phone service is limited," Harlan said.
"People can find themselves hiking the wrong trail or going the wrong direction or something because they had an over reliance on technology and sort of an underwhelming sense of the tools that are nontechnical like a standard print map and compass," Harlan said.
Additional resources to visit include the Leave No Trace website, the U.S. Forest Service, West Virginia State Parks and the West Virginia Division of Natural Resources.
[ad_2]

Source link